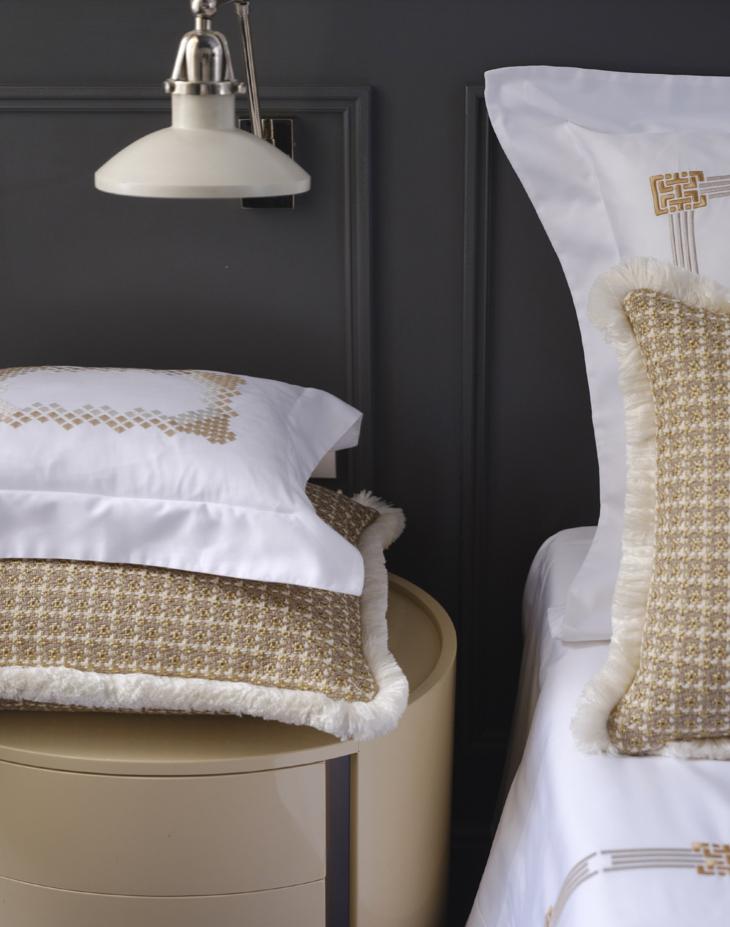 L'autenticità e il fascino vestono il letto realizzato sartorialmente nei laboratori Ricamart.
Ogni collezione ed ogni singolo progetto nascono da una creatività tutta italiana e da un'attenzione assoluta ad ogni minimo dettaglio.
L'archivio dei ricami si aggiorna ogni anno con nuovi motivi di design contemporaneo oppure tradizionale, così come quello dei pizzi e dei tessuti piu'pregiati.
Un animo da esteta guida il nostro viaggio alla ricerca della bellezza.
Authenticity and charm dress the bed tailor-made in the Ricamart laboratories.
Every collection and every single project is born from all-Italian creativity and absolute attention to every single detail.
The embroidery archive is updated every year with new motifs of contemporary or traditional design, as well as that of the most precious laces and fabrics.
An aesthete's soul guides our journey into beauty.